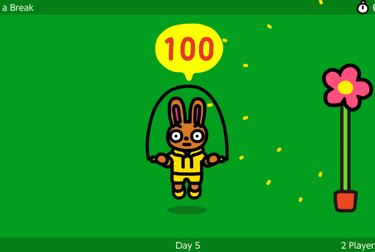 Jump Rope Challenge is a new Nintendo Switch game that encourages kids to get up and move their bodies.
Jump Rope Challenge is played by using a pair of Joy-Con controllers as the handles of a jump rope. Players have to imagine the controllers as a jump rope, swinging them around as they jump. Adorable little jumping bunnies jump along and an on-screen counter shows the progress, with the initial goal being 100 jumps a day. The player's daily progress is saved.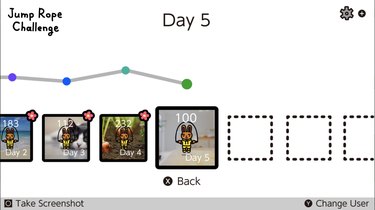 The game also works in two-player mode, where each person holds one of the Joy-Con controllers as they jump and try to reach a high score together. For those who can't jump, prefer not to, or simply want to cheat the game, bending their knees and moving their arms also counts as a jump.
Nintendo says the game was created by a small group of Nintendo developers while they worked from home in Japan as a simple way to add some fun movement into their daily lives.
Jump Rope Challenge is available for free until the end of September from Nintendo Switch's eShop, so your kids (and you) have all summer to get jumping.