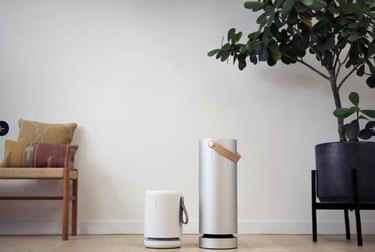 There's no better time than right now to invest in an air purifier for your home. A solid air purifier can help improve the quality of air in your home, lessening your chance of breathing in viruses or allergens.
Molekule is a company that uses Photo Electrochemical Oxidation (PECO) technology to work at the molecular level to destroy pollutants in the air. The company makes three air purifiers: Molekule Air, Molekule Air Mini+, and the Molekule Air Mini.
Molekule Air gets rid of bacteria, mold, viruses, allergens, and VOCs in rooms up to 600 sq. ft. As far as air purifiers go, it's not an eye sore, which is important for any device that takes up space in a room. It's surprisingly quiet (it provides white noise, which is actually pretty great for sleeping if you're into that sort of thing), and it's portable, which is great for moving it from room to room, or for traveling. Plus, there's a dark mode, which can be set to turn off the light on the device each night.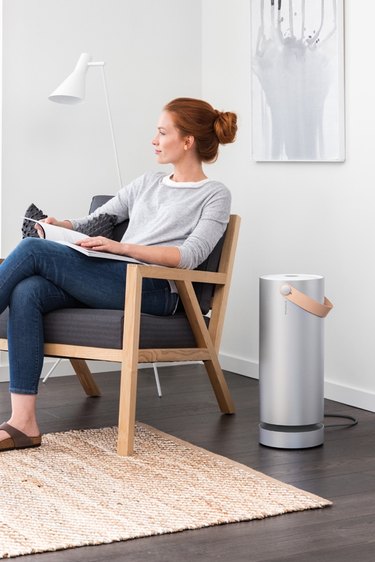 "Developed over two decades by research scientists, PECO is an innovative technology that utilizes free radicals—the same radicals used to destroy cancer cells—to break down pollutants at a molecular level, including VOCs, bacteria, mold, viruses, and allergens," according to the Molekule website. "By using nanotechnology, PECO is able to destroy pollutants 1000 times smaller than the standard filters must meet to qualify as HEPA."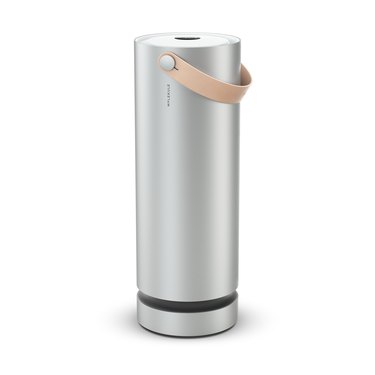 Unfortunately, the filters aren't washable, so you'll need to purchase new ones when needed. The status of the filters can be viewed on the Molekule app, and you can also set up auto-refills to avoid thinking about replacements. The company suggests replacing the pre-filter every three months and the PECO filter every six months. They range from $60 to $80, depending on the device and the filter.
The Air Mini and Air Mini+ work well for rooms up to 250 sq. ft., and the Air Mini+ offers Auto Protect Mode, which uses the particle sensor to take automatic readings of the air and adjusts fan speed for optimal air purification.
The devices do their jobs, and the technology involved makes it so you can breathe clean air without even thinking about it.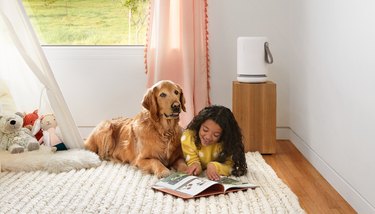 Buy Molekule Air for $799, Air Mini+ for $499, and Air Mini for $399 here.