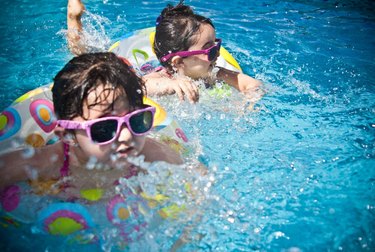 When it's hot outside, the most logical thing to do is swim. Depending on where you live, that could mean the beach, a lake, or a pool in your backyard. But if you don't have any of those options available to you, you might need a plan b.
Since most public pools are closed due to the ongoing health crisis, people have turned to renting time at local private pools that belong to strangers.
Swimply is an app that's similar to Airbnb or Peerspace, but for pools. You can search for local private pools to rent by the hour—whether it's for family fun, a gathering with friends, or a big event. The prices range depending on the location and the pool. The average hourly price seems to be around $60.
Find a pool you're interested in and request to rent it. You can request more than one to increase your chance of booking, but you'll only be charged for the one you confirm.
Once booked, you can chat with the host and get all in the information you need, including the address, WiFi password, bathroom access, enter and exit info, etc.
Many pool owners are making enough money to not just cover the cost of keeping up with pool maintenance, but paying their mortgage as well. So, if you're a pool owner, it might be worth looking into.