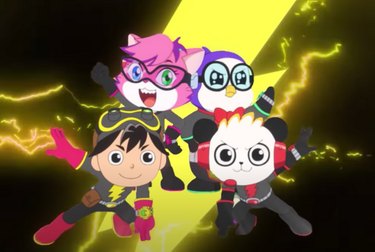 It pays to be a YouTube star—like, a lot. Ryan Kaji is the highest earning YouTuber in the world, and he's only 9 years old.
In 2019 Kaji earned $26 million from his incredibly popular "Ryan's World" YouTube channel, which has over 27 million subscribers. In the videos, Kaji unboxes and reviews toys, as well as creates educational content for kids with his parents. In addition to YouTube, his empire also includes toy and clothing lines, a Nickelodeon show, and now a new series on Amazon Kids Plus.
"Super Spy Ryan" is a 30-minute hybrid between live-action and animation. It follows Kaji as he's transported into an animated world where he has to recover the Golden Console from a "nefarious hamster" named Packrat, according to a press release.
His family, who also appears regularly on his YouTube channel, will make appearances on the show.