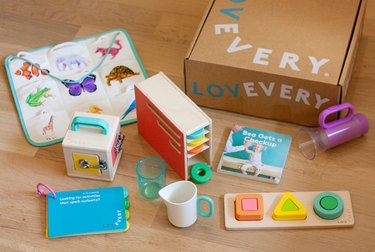 We're not here to talk you into spending money, but hear us out on this one. We've reviewed a lot of subscription boxes for kids, and Lovevery is our absolute favorite. Lovevery boxes are packed full of stage-based play essentials that are handpicked by experts for babies and toddlers up to age three.
With Lovevery, you don't just sign up and hope for the best. You can actually feel confident that the included toys are designed for each of your child's developmental stages. Thoughtfully crafted, the toys are made with baby-safe plastics, organic cotton, and sustainably harvested wood. They're designed to provide a holistic approach to learning by giving littles the opportunity to safely explore how things work.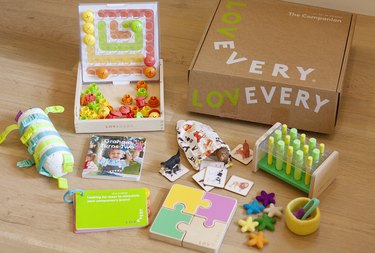 The Montessori-style Play Kits for babies are broken down into each learning stage within the 0 to 12 month age range, and same goes for the the 13 to 36 month toddler age range. If you want to see exactly what's in each of Lovevery's Play Kits (the company also sells individual toys if that's more your speed), check out the website.
Does this sound like an ad? It's not. We just really love what we love.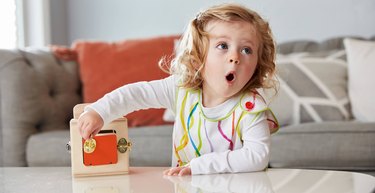 The kits are shipped every three months, and the price starts at $36 a month, or $129 for three months of play. You can prepay to save up to 10 percent.