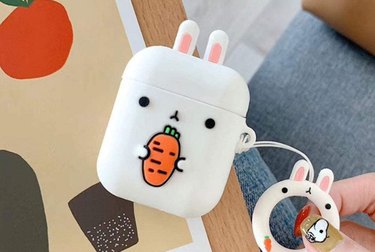 Easter baskets are all about the candy, plastic eggs, and those bunny ear headband thingies that don't stay on. But if you want to include some gear in your child's Easter basket that they'll actually get some use out of, you've come to the right spot.
We found some of Amazon's most adorable Easter-themed tech gear that we think your kids will love. And since most Prime items arrive within two days of ordering (give or take), you should have plenty of time to get those baskets ready before Easter Sunday, which is coming up on April 4.
Here are 10 Easter-themed tech gifts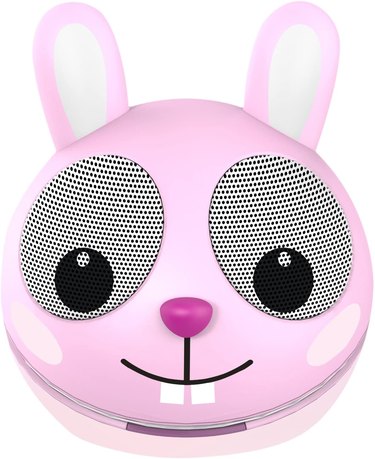 A cute bunny speaker that works with almost any music device, including smartphone, iPad, iPod, laptop, tablet, MP3 player, etc.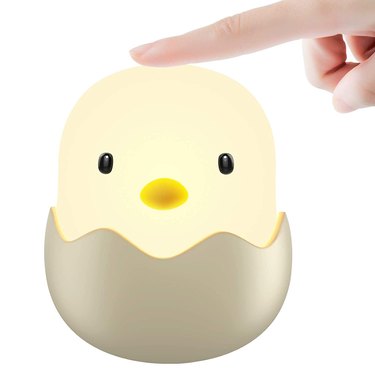 An adorable LED night light shaped like a chick inside an egg. The brightness can be adjusted by simply tapping the head.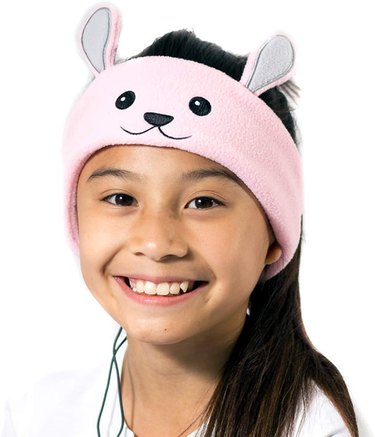 The most comfortable headphones for kids that don't easily fall off and also happen to keep their ears warm. The headband is washable, and the volume on the speakers is limited to protect sensitive ears.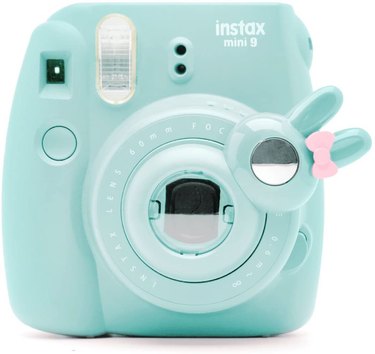 A sweet and efficient lens attachment that helps kids know if everyone is in the shot for a selfie (which ultimately means less wasted polaroid film — hooray!) It's compatible with Fujifilm Instax Mini 8, Mini 9, and Mini 10.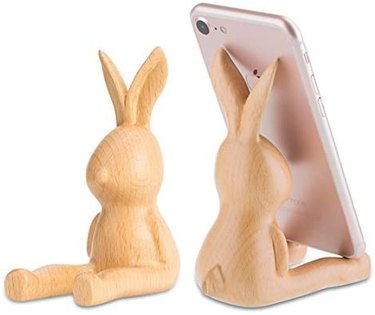 The cutest wooden phone stand shaped like a rabbit that doubles as a ring holder. It can be placed on a desk or a nightstand and actually blend in nicely.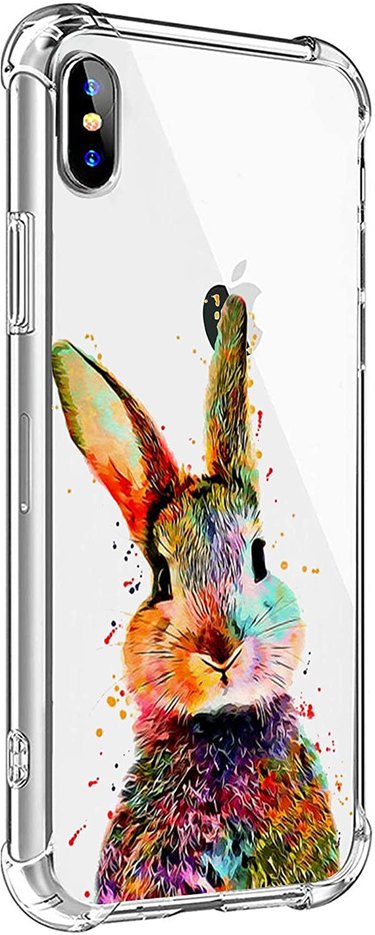 The perfect phone case for any kid who loves bunnies! (And has a phone.) It's available for iPhone models 6 through XR.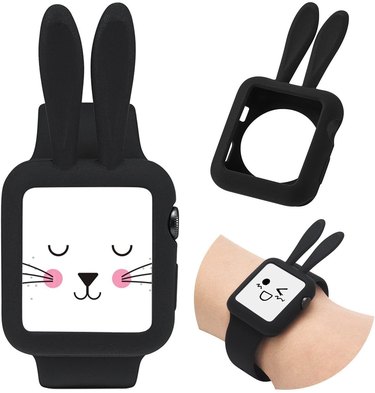 If your child has an Apple Watch series 1 or 2, this silicone bunny ears cover is a cute addition. Plus, it keeps the watch protected in case it's dropped, which kids tend to be very good at doing.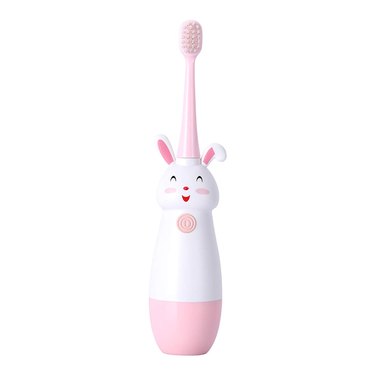 A cute electric toothbrush that'll make brushing away all that Easter candy more fun. The toothbrush needs one AAA battery, which isn't included, and you can purchase replacement heads separately.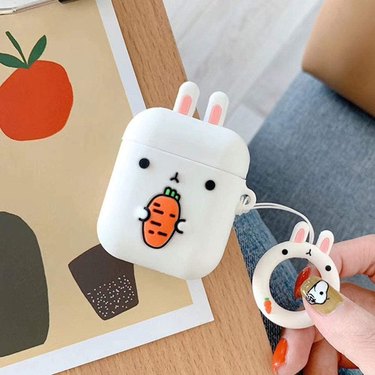 Compatible with 1st and 2nd generation AirPods, this silicone rabbit case provides protection and convenience to cary around. Plus, the bunny is holding a carrot, and that's just too cute to pass up.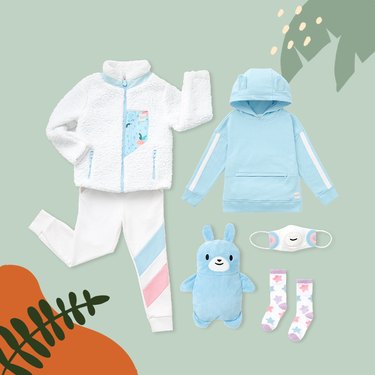 This plushie-turned-cozy-jacket isn't tech, obviously. So, consider this a fun little Easter egg of a gift idea. (Get it? Easter egg... like in movies?) Benne the Bunny is made from ethically sourced and hypoallergenic material, and it's the gift that keeps on giving — when your child outgrows it, they can still play with the plushie! Also worth checking out are these adorable unicorn joggers, face masks for kids, and cute socks.