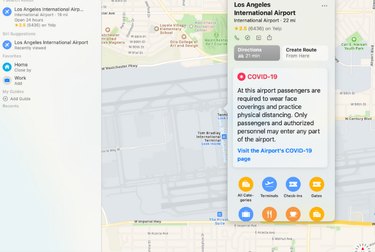 In an effort to help make airplane travel in the time of a global pandemic less chaotic and stressful, Apple Maps is now displaying COVID-19 travel guidance information for airports.
The data is provided by the Airports Council International (ACI) to help you navigate your way through the airport among new safety requirements, as well as help get to your destination safely. Guidances include health screenings, mask requirements, and quarantine guidelines that will be displayed on each participating airport's place card within Apple Maps. You can view the new information on your iPhone, iPad, or Mac before your travel to make life a little easier. (Not a lot easier, let's be honest.)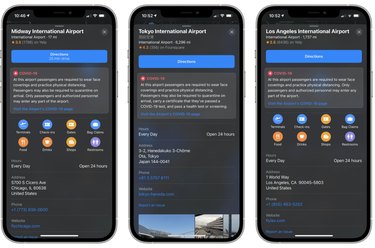 Travel guidances can be accessed from over 300 airports worldwide. To find out if the airport you're traveling to is participating in the ACI Health Measures Portal, you can either check ACI's Check & Fly tool or check Apple Maps for the information.