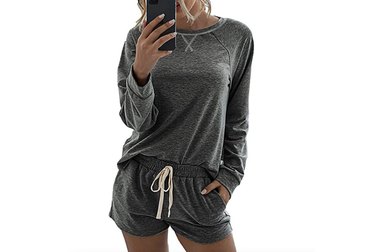 Hello, you deserve new pajamas. After the year we've had, we all deserve new pajamas. Women all across internetland are obsessing over cozy pajamas you can buy on Amazon from a company you've probably never heard of.
PRETTYGARDEN sells a matching pajama set consisting of a long sleeve shirt and shorts. It's loungewear that you can wear around the house, sleep in, or go out and about. No one will know they're pajamas, and honestly, does anyone even care anymore?
There are 40 color and design options — from leopard print to tie-dye to solid neutral colors to floral prints — so you likely won't have a hard time finding something you like. In fact, you're probably going to find far too many you like, so good luck narrowing them down.
According to reviews, the PJs are soft, comfortable, and the shorts aren't too long, too short, or too tight — thanks to the drawstring. In other words, they're perfect. Available in sizes small to XX-large, you can buy the loungewear set here starting at $17.99.
Here are some of the options: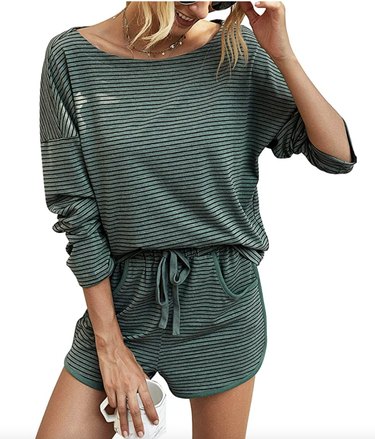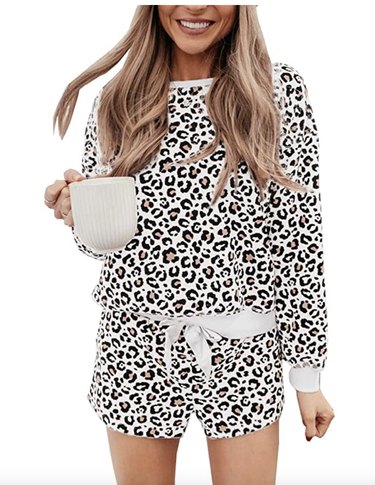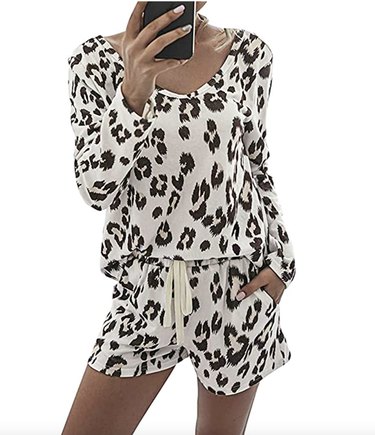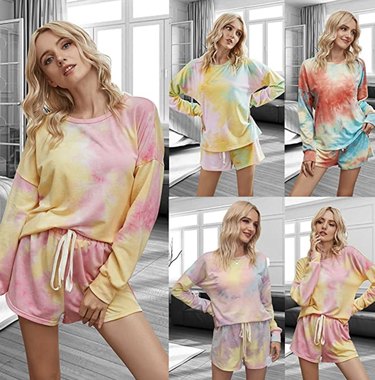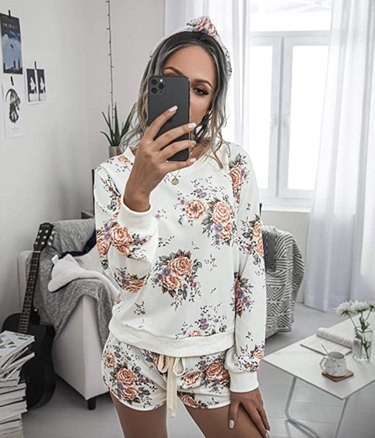 And here are a couple reviews:
One reviewer wrote, "Definitely one of my favorite clothing purchases I've ordered of amazon. I've been wanting a two piece tie dye outfit for awhile and couldn't decide which one. I decided the length of the shorts, and the long sleeve was perfect for me. It's marked as pajamas but I've worn it out of the house twice already. It is thinner material which I love! And the tie dye is a little more faded style than super vibrant which I also loved. The shorts are perfect length, not too long and not too short."
Another reviewer wrote, "I love this set! I bought the white floral and they are so pretty !The set is true to size- I usually go up a size for pjs but these fit with extra room. The material is super soft . The quality is above average. You will want to hang out in these all day.I feel like these will transition well from Air Conditioning in the summer to Heated Winter Weather. I saw what looked like this very same set in a local boutique but at a much higher price."