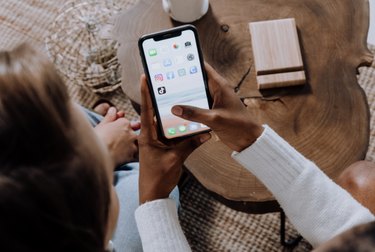 When you open an app for the first time and choose the option to open it with Facebook instead of going through the sign in process, you're giving the app access to your Facebook account.
You've probably mindlessly done it so many times that you've lost track of which apps have access to your data. According to Facebook, each app that you log into gains access to your username, user ID, full name, profile picture, gender, the networks you belong to, your friends list, and any other public information you share. Yeah, no thanks.
There's an easy way to check which apps have access to your data and how to delete them or update the info you share.
On the Facebook homepage, tap the drop down menu in the upper right side of the screen.
Click Settings & Privacy.
Tap Privacy.
On the left side of the page, scroll down and tap on Apps and Websites.
Your active and expired apps will appear, and you can click on each to view and edit your shared data or remove them altogether.
In the Facebook app, tap the three bars in the lower right corner of the screen.
Scroll down and tap Settings & Privacy.
Tap Settings.
Under Security, tap Apps and Websites.
Tap each app you want to remove or update the preferences.
Wether you're using a computer or the app, you can change your preferences to automatically not give any apps access to your Facebook account.