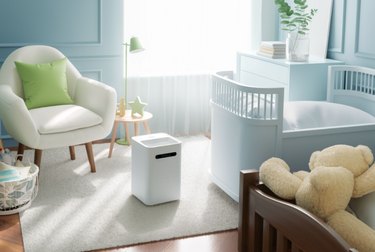 As winter approaches, we all know what's coming — germs, germs, and more germs. It's inevitable that your kids will catch a cold, especially if they're back at school. It's a not-so-fun part of being a kid (and a parent). To help combat those nasty cold symptoms that can make it hard to breathe and hard to sleep, a humidifier is a must.
Cool humidifiers can help ease the symptoms caused by a cold, flu, or other respiratory conditions. They also come in handy when everyone in the family is healthy by making the air less dry, which can help with sinus issues, bloody noses, dry lips and skin, and even snoring (we're looking at you, parents).
Below you'll find our favorite three humidifiers for kids: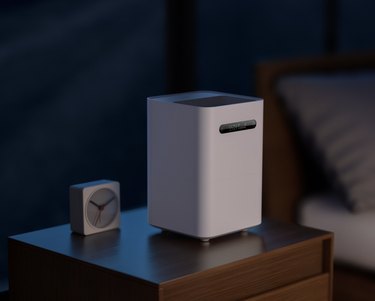 We love the Smartmi Humidifier 2 for lots of reasons, a big one being that it connects to the Smartmi app, giving you the power to control it from anywhere. For example, if you forget to turn it on and don't have the ninja skills to enter your child's bedroom without waking them up. The humidifier itself creates a natural, mist-free humidification experience that won't create pools of water around the device. A self-cleaning mode ensures that clean evaporative water is constantly being produced you don't have to clean it every day.
The humidifier has a a child lock, shock protection, and auto shut-off, which is essential if you have little ones who like to get into everything.
Canopy is a pediatrician-approved humidifier that is easy to use and easy to clean. It comes equipped with anti-mold technology, dishwasher-safe parts, a diffuser for essential oils, and the option for a filter subscription.
If your child prefers to sleep with the door closed, this is the humidifier to get, as it doesn't emit mist, which can be overwhelming in a bedroom — not to mention wet. Overall, the Canopy humidifier promotes easier breathing and better sleep for babies, which ultimately promotes better sleep for parents.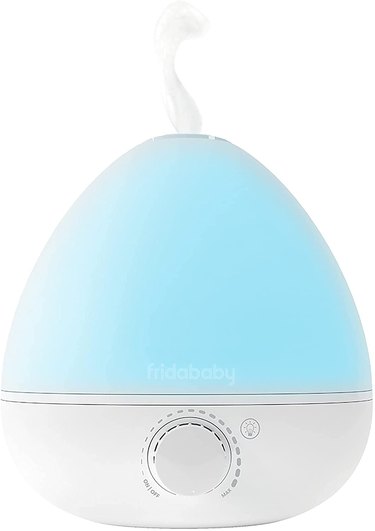 This humidifier from known and loved brand FridaBaby provides cool-mist relief for kids who are congested. It's also a diffuser, so adding essential oils can aid in congestion relief as well. And as a bonus, it can also work as a nightlight. The humidifier has an auto shut-off feature, a mist adjuster, and a 12-hour run time so you don't have to worry about turning it off in the morning.
We love this option because it's smaller than most humidifiers, taking up less space in a bedroom. Plus, it's quiet, portable, and affordable.