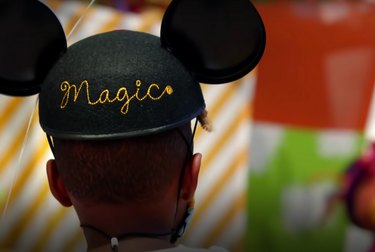 Disney parks are magical, but the lines make them a little less magical when you and your kids are tired, hot, hungry and have been waiting in 90-minute lines all day. Walt Disney World in Florida and Disneyland in California are offering a way around the lines, but just like everything else at Disney parks, it'll cost you.
Disney is launching its new Genie service, which it announced in a blog post back in August. The Genie service will be accessible through the My Disney Experience and Disneyland apps, and its purpose is to help create your best Disney day.
"From specific attractions, foodie experiences and entertainment, to general interests like Disney princesses, villains, Pixar, Star Wars, thrill rides and more — just tell Disney Genie what you want to do and it will do the planning for you," Disney wrote.
There is both a free and paid option for the service. Disney Genie+ is the paid version that allows guests to access the Lightning Lane for $15 at Disney World and $20 at Disneyland. Lightning Lane has permanently taken over the free FastPass system that existed before the pandemic, which let visitors book ride and attraction times in advance to avoid long line.
When you're in the park, you can use Genie+ to choose available times for more than 15 attractions at Disneyland and more than 40 attractions at Disney World.
Disney fans don't seem thrilled about the paid service as shown by the 13,000 dislikes and less than 1,000 likes on the announcement video above. Either way, the Disney Genie will launch Oct. 19.