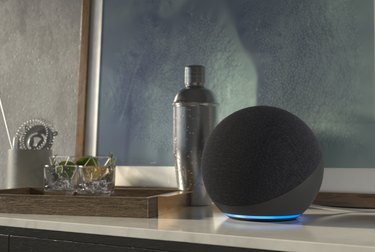 If you're into saving money, Amazon has a new feature that's going to be right up your alley. When an item you're interested in goes on sale, Alexa will notify you up to 24 hours in advance of the discount.
Amazon's smart voice assistant will alert you if an item in your cart, on your wish list, or one that you've marked "saved for later" is discounted. From there, you can ask Alexa to remind you when the sale goes live or to place the order for you once it does. So, if you've been waiting for something like a laptop or the Kindle Paperwhite to go on sale before you buy it, this is a great way to stay up to date without continuously checking back.
The feature is only available for Prime members in the U.S. and those who own Echo smart speakers that are fourth generation or newer. In a press release, Amazon says the purpose of the new feature is to help you save time and money. (And to buy more things, obviously.)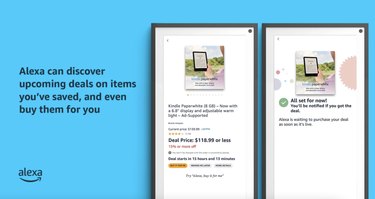 To turn on the feature, open the Alexa app, tap More > Settings > Notifications > Amazon Shopping. Find Shopping Recommendations and enable Deal Recommendations.
When this feature is enabled, you'll see the Yellow Ring light or a pop-up notification on your Echo device. You can say "Alexa, what are my notifications?" If you want Alexa to make the purchase for you, say "Alexa, buy it for me." The default payment and delivery address will be used.