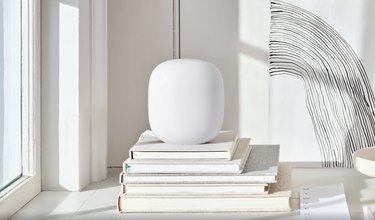 Google is rolling out a software update for to fix slow internet speeds on the Nest WiFi Pro. The update will appear sometime this week.
The Nest WiFi Pro mesh router launched last month for $199.The Wi-Fi 6E is intended to enable speeds up to 5.4Gbps, depending on a users' internet plan. Overall, the router is supposed to have a great capacity for speed and coverage compared to Google Nest's previous WiFi systems.
Unfortunately, some users have been reporting slow download and upload speeds and have been comparing them to their old Nest WiFi Pro speeds (only slower), which only supports Wi-Fi 5, as first reported by 9to5Google. The issue is being discussed on Google's Nest community forums.
Not all users are experiencing slow internet speeds, however. But if your new Nest WiFi Pro is affected, Google heard the complaints loud and clear, and a fix is on the way.