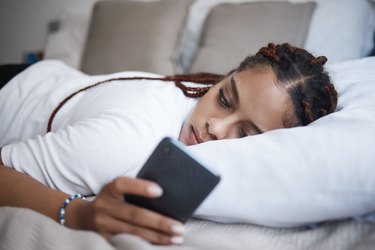 Another day, another change over at Twitter. The Elon Musk-run social media platform announced the addition of view counts, an icon underneath a tweet that shoes how many people have viewed the tweet.
The new feature is now available for iOS and Android and will soon be available for the web. It allows you to see how many times your tweet as been viewed. You can also see how many times tweets from other users have been viewed just as they can see yours. Older tweets won't have the data available, according to Twitter.
When looking at your own tweets, you'll be able to tap on the view count icon (which appears next to the message icon underneath a tweet) to see the tweet activity. This includes the number of impressions, engagements, detail expands (the number of times people viewed the details about the tweet), new followers, and profile visits. You also have the opportunity to boost the tweet via the same page to increase engagement and reach more people. Impressions on tweets, however, aren't new.
As for what counts as a view, Twitter explains: "Anyone who views your Tweet counts as a view, regardless of where they see your Tweet (e.g. Home, Search, Profiles, Tweets embedded in articles, etc.) or whether or not they follow you. Even an author looking at their own Tweet counts as a view."
Whether you like it or not, the view count will show you precisely how popular or unpopular you are on Twitter. It can either show that people are actively engaging with you or that people are seeing your tweets and actively choosing not to like them. Better yet, you can just choose to ignore view counts all together and proceed as usual.