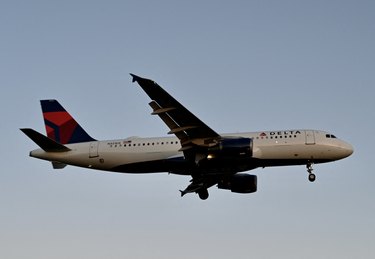 Nothing passes the time on an airplane like browsing the internet, watching your favorite TV show, sending messages, catching up on work, or whatever else you like to do when you're connected to WiFi.
Delta announced that it's rolling out free (and fast) WiFi on domestic flights to help you stay connected while 36,000 feet in the air. The only catch is that you have to be a member of Delta's SkyMiles frequent flyer program, which is free to sign up.
The free WiFi will be available on 80 percent of Delta's planes by February — around 700 planes. The service, which is in partnership with T-Mobile, will only be available on domestic flights to start, with WiFi coming to international and regional flights by the end of 2024.
For those who aren't SkyMiles members, Delta will continue to use Intelsat inflight internet, which is $7 for a one-hour pass.