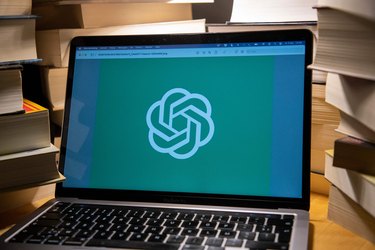 Since you're here, you've probably been hearing some buzz about ChatGPT and want to figure out what the heck it means. We get it — keeping up with new tech terms is hard. But here goes — ChatGPT is an online artificial intelligence chatbot that will answer questions in a conversational way like a human would.
When you ask ChatGPT what is it, it self describes as:
"An AI language model developed by OpenAI, which is capable of generating human-like text based on the input it is given. The model is trained on a large corpus of text data and can generate responses to questions, summarize long texts, write stories and much more. It is often used in conversational AI applications to simulate a human-like conversation with users."
ChatGPT can be used in many different ways, like for writing essays, gathering ideas for your child's birthday party, responding to messages on dating apps, coming up with taglines for a business, and even creating malware (which is pretty scary). It can also be used as "someone" to talk to when you need it.
Chatbots have been around for a long time. You've probably had plenty of experience with them as you attempt to interact with customer service agents on a website or over text. They often use keywords to create a response, which can either be helpful or very much not helpful. ChatGPT uses AI to participate in a conversation rather than using keywords, making it a lot less frustrating to talk to.
To use ChatGPT, simply open your browser and go to chat.openai.com. You'll be prompted to create an account, and once you do, it's ready to be used. From there, you can type questions or statements and the ChatGPT will quickly generate an answer. You can keep the conversation going for as long as you want or completely switch directions to a new topic.
ChatGPT is free to use (for now, anyway).