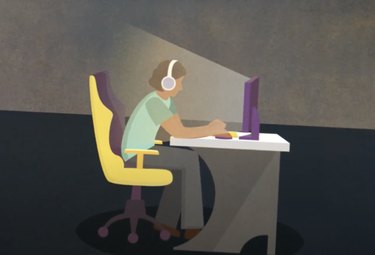 Millions of people play online games every day, and many of them are teenagers and younger. While gamers can have positive experiences with friends and strangers while gaming together online, there are instances where harassment, bullying, and other toxic online behavior can take place.
The Games and Online Harassment Hotline offers free, text-based, confidential emotional support to gamers who need someone to talk to. Staffed by trained and experienced staff from Feminist Frequency, a nonprofit dedicated to ending abuse and toxic gaming environments, the hotline exists to offer guidance and help.
When you need emotional support, text SUPPORT to 23368. You'll need to answer two automated questions: the name you want to go by and what's on your mind. The next available agent will respond to you and "offer a compassionate ear, basic guidance or referrals to resources, or talk you through options moving forward."
You can choose to be anonymous and can chat about anything from gaming to your relationships to feelings of depression or anxiety. Whatever you want to talk about, the agent is there to listen and help you through it. There's no limit as to how often you can text.
The hotline is staffed from 3 p.m. to 7 p.m. PST. You can text any time, but you won't receive a response until office hours, so if you have a mental health emergency, please consider dialing 988 to reach the National Suicide Prevention Lifeline, a national network of local crisis centers that provide free and confidential support to anyone in suicidal crisis or emotional distress. It's open 24/7.