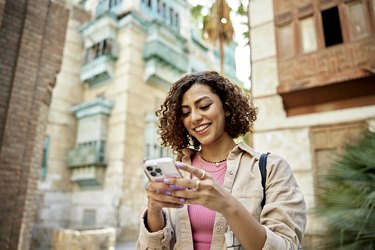 Using predictive text can help you be more efficient while texting. With predictive text, you can write and complete sentences within Messages with just a few taps.
As you type, choices for word or phrase predictions will appear based on your past conversations, writing style, and websites you visit in Safari.
Predictive text can be used on your iPhone, iPad, or iTouch.
How to turn predictive text on or off
Open a text message.
Touch and hold the smile emoji or the globe icon at the bottom-left of your screen.
Tap Keyboard Settings, then turn Predictive on or off.
Or go to Settings > General > Keyboard, and turn Predictive on or off.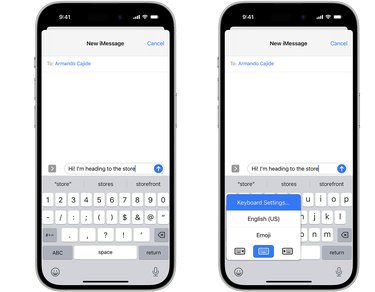 Another way to be more efficient in your typing is to turn on text replacement, which allows you to use shortcuts or abbreviations to replace longer phrases. When you enter the shortcut into the text field, the longer phrase automatically replaces it. For example, you could type "TY" and "Thank you" would replace it.
How to set up text replacement
Tap Settings > General > Keyboard > Text Replacement.
To add a text replacement:

Tap the Add (plus symbol) button.
Enter your phrase and shortcut.
Tap Save.

To remove a text replacement:

Tap Edit.
Tap the Remove button (minus symbol), then tap Delete.
Tap Done.