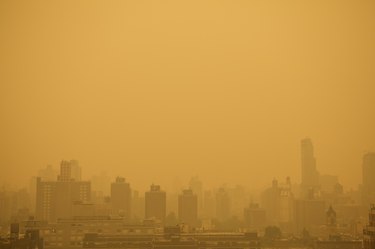 If you live in an area where the air quality consistently fluctuates between good and bad — whether it's from wild fires or general pollution — a quick way to check your local air quality is by going to airnow.gov, a reliable source for air quality data. Air Now works with federal agencies, including NASA, NOAA, and the EPA to gather information on the official U.S. Air Quality Index (AQI) to report whether the air quality is healthy or unhealthy for you to breathe.
AirNow is quick and easy to use. Simply go to the website and type in your zip code, city, or state to get the air quality data where you live. Within the color-coded dial, you can see the primary pollutant that is the current highest for the last hour. You can also check out the air quality forecast for tomorrow so you can plan your outdoor adventures ahead of time.
If there is no city within 50 miles of your location that has air quality data, you'll be directed to a page that lists all the cities in your state that do have air quality data.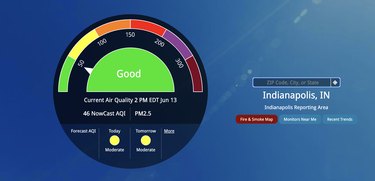 When you know the AQI in your area, you can take the steps needed to protect you and your family, like staying indoors, only going outside for short periods of time, or possibly even wearing masks outside when there's heavy smoke due to a nearby wildfire.