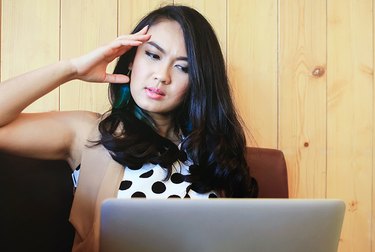 Should you cover your laptop's camera to ensure your privacy? These days, most laptops have a webcam built in (usually built into the top bezel, over the display) and while it's not supposed to be operated without your permission, it's always possible for webcams to be hacked and remotely controlled.
And controversial FBI director James Comey thinks you should cover your webcam. Back in September 2016, he repeated remarks he had make earlier in the year--and for which he was mocked--that he covers his webcam and believes that you should as well.
Maybe he was mocked because he said he uses tape. That seems like a sadly unsophisticated solution for the head of the FBI. If you want to enhance your privacy on the cheap, you can use a strip of tape as well. After all, it's all-but-free. The bad news is that it looks pretty darned ugly. Thankfully, there are fancier choices than tape if you want to do the FBI director one better.
C-Slide
C-Slide webcam covers came about by accident. The creator, Ron Gustaveson, developed it as a promotional product for company branding at trade shows. But when people kept coming back for more, he figured the C-Slide webcam cover was a product in its own right.
The C-Slide attaches to your computer with two-sided adhesive strips. Once in place, you move the cover right or left to open and close it. It measures about 6 inches by 3.3 inches and is only 0.1 inches thick. That's thin enough so that you can close almost any laptop with the C-Slide still in place It costs $15 for a family pack of three and $5.95 for just one.
One caveat: Some reviewers complain that the adhesive wears out over time.
camJAMR
CamJAMR webcam covers are little stickers that go over your device's camera. These stickers conveniently come in different sizes so they'll cover the cameras on just about all your devices, even mobile phones.
CamJAMR stickers are reusable. Just peel them off when you want to use your camera and reapply them when you don't. The stickers come as a sheet of 17 stickers. Each sheet carries a variety of sizes. One camJAMR sheet costs $6 on Amazon.
You have a choice of black, white or fun colored stickers with emoticon-type images. They help you avoid residue, protect yourself, and not look too much like a privacy freak, all at the same time.
Nope
Nope is a cute idea for a webcam cover. It's made of two magnets that act like an open/close switch. One magnet attaches to you computer with adhesive tape. The other magnet is attached, well, magnetically.
The creators promise that the magnet isn't strong enough to damage your electronics. In fact, the magnets don't even touch the computer. The tape lies between the one magnet and the computer, while the other hovers a fraction of an inch from the computer itself.
Nope looks great and its magnets are so thin -- only 8 mm thick -- that you can close just about any computer with them still attached, even super-thin Macs. There are two sizes, Nope and Nope Mini. Their lengthwise dimensions are 11 mm and 9.5 mm respectively.
The only potential downside is that the initial installation requires both tweezers and the hands of a surgeon. If you're clumsy, you might want to enlist some help.
A three pack, which includes one Nope and two Nope Minis, costs $15. Originally a Kickstarter project, Nope webcam covers are available for sale on Bungajungle.com.