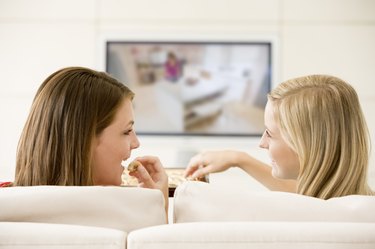 Although Dish Network and DirecTV are the only satellite television providers, there are other TV options. Current satellite television subscribers have the alternative of television services such as cable, fiber-optic and Internet television if they are unhappy with satellite services.
Cable Television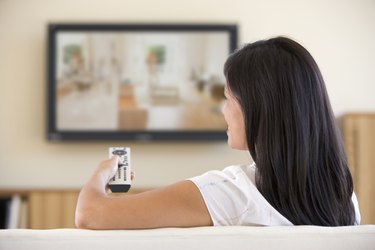 Cable television is a viable alternative to both Dish Network and DirecTV. With cable television, you can avoid being forced to use a satellite dish, you will just need a coaxial cable that runs into the back of a cable box or television set. Cable television is generally a more cost-effective choice when compared to satellite services and provides very similar channel lineups. Video-on-demand (VoD) services are available from most cable companies. Cable services have been known to run smoother than those available on satellite, as satellite subscribers encounter service issues during rain, snow and windy weather.
Fiber-Optic Television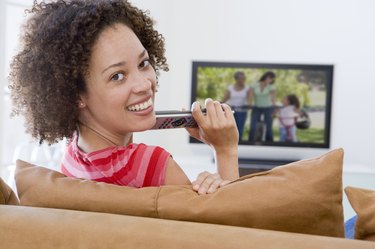 Fiber-optic television is a service currently provided by two major telecommunications companies, Verizon and AT&T. Verizon's fiber-optic service, named "FiOS," offers more than 300 standard definition channels and 25 high-definition channels. AT&T's fiber-optic service contains the same amount of channels but delivers only the channels that a customer chooses to watch at any time. Both companies provide pay-per-view and video-on-demand, and the television service can be bundled with both companies' Internet and phone services at a discounted price.
Internet Television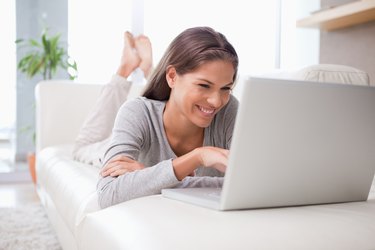 Another alternative to DirecTV and Dish Network is Internet-based television. Websites such as Hulu.com are given content by several television channels, which are then uploaded to the website and made available for anyone to stream. Many popular television shows and movies are available on the site, and visitors are given the option to pick exactly what they would like to watch. As of December 2009, Hulu.com is a free service, generating revenue through advertisers' commercials, which are played in 30-second fragments spaced throughout the program. The Hulu service is completely legal and allows customers to watch television either on their computer monitor or port-connect their computer to a television for display. Hulu, however, has a limited amount of content available and does not have programming available from any premium movie channel such as HBO, Showtime or Starz.