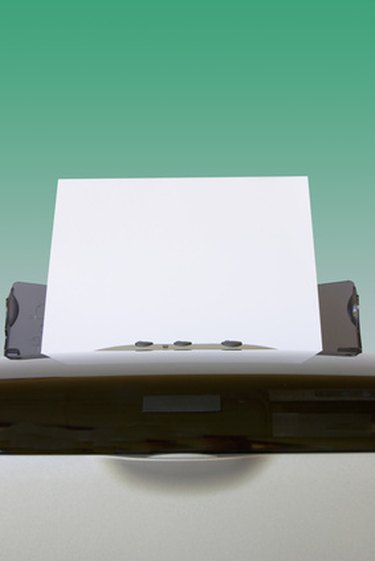 Laptop printing is a convenient way to print your documents. With the many printers on the market, though, it can be confusing to understand how to connect your printer to your laptop. Fortunately, Brother printers offer user-friendly printers with plug-and-play connection options. You can connect most Brother printers to nearly any laptop.
Step 1
Go to Brother-USA.com. Scroll down to the bottom of the page and double-click on the "Downloads" link in the left-hand column.
Step 2
Select "Printers" under the "Select Product Group" drop-down menu. Select your printer model. Hit the "View" button to proceed. Click on the link below.
Step 3
Select your computer's operating system. Select your language and hit the "Search" button. Download the appropriate driver for your computer.
Step 4
Restart your computer. Connect one end of your USB cable to the port on your Brother printer, and then connect the opposite end of the USB cable to an available port on your computer. USB ports are usually located at the rear of your computer near the audio jacks and power cable.
Step 5
Turn on your computer and printer and wait for your computer to recognize and establish the USB connection.