SanDisk's Ultra and Extreme lines are two different brandings for SD memory cards. While neither platform is a slouch in the performance department, the Ultra line is targeted towards the high-end consumer market and the Extreme line is targeted towards the professional market. Both memory card brandings are intended for devices that require fast data access speeds like digital photography and videography.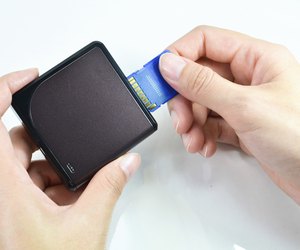 credit: narasak_s/iStock/Getty Images
Different Read and Write Speed Ratings
SanDisk's different SD card tiers do not vary in storage capacity options or durability; the only relevant difference is performance. The Ultra line is twice as fast as the entry level cards; the Extreme line is even faster.
The Ultra line has sufficient speed for recording in 1080p HD, and comes in two speed tiers. The base Ultra and Ultra Plus lines offer 30MB/s and 40MB/s read and write speeds respectively.
The Extreme line's speed is useful when shooting in 4K, as it has more than enough power for HD. The Extreme line comes in three tiers: "Extreme," "Extreme Plus" and "Extreme Pro." The base Extreme line offers read and write speeds at up to 45MB/s while the Extreme Plus line goes as high as 80MB/s for reading and 60MB/s for writing. The Extreme Pro line starts out with 95MB/s speeds and goes as high as 280MB/s.