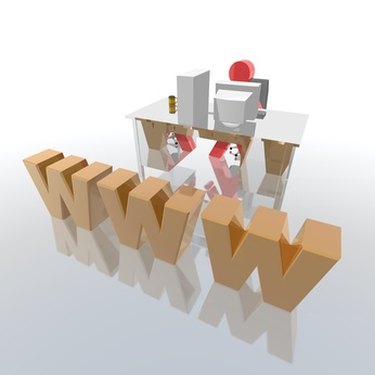 If you have a website that your users cannot access because they get a "Google Forbidden 403 Error," you will have to fix the permissions settings on your computer. This error can occur if your users are clicking on a Web page through Google Search. The error is usually caused when users have limited access to a Web domain. Once you change the permissions, users will be able to access the Web page without getting an error message.
Step 1
Go to "Start," then "Settings," then "Control Panel."
Step 2
Click on "Administrative Tools," then "Internet Information Services."
Step 3
Right-click on the appropriate directory. Hit the "Properties" link on the drop-down menu.
Step 4
Choose the "Directory Security" link under "Properties." Select "Edit" under "Anonymous Access."
Step 5
Click the box for "Anonymous Access" and hit "OK."
Step 6
Select the "Directory" link under "Properties." Check off the "Read" box only and hit "OK."
Step 7
Navigate to the Web page once again and make sure the "Forbidden 403 Error" message is gone.