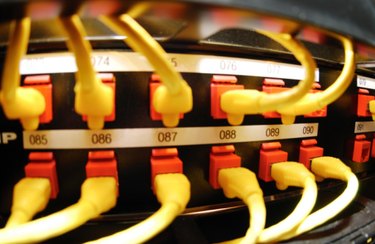 FileZilla is a free, open source FTP client. FTP stands for file transfer protocol, and allows users to transfer files over a network. There are two versions of FileZilla. The first is the Client edition and the second is the Server edition. The Server edition allows users to set up a personal FTP site. When setting up an FTP site, login credentials must be created for users. Otherwise, an anonymous account can be created for users to log in anonymously.
Step 1
Open the FileZilla Server application.
Step 2
Open the preferences from the "Edit" menu. Navigate to the "User Preferences".
Step 3
Press "Add" under the "Users" box on the right hand side of the preferences window.
Step 4
Type in "anonymous" as the username. Ensure that the password box is unchecked. Press OK. Users will now be able to log in anonymously.