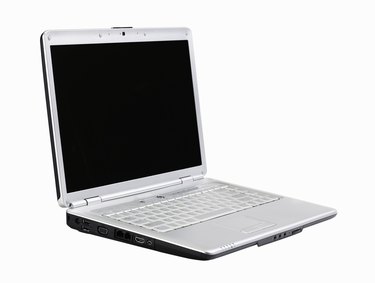 If multiple people are going to be using your laptop and you do not want others to access your files or clutter your desktop, you may want to add a new user to your laptop. Each user will be able to customize her own desktop, have her own Web favorites and recently visited websites, protect computer settings, have her own My Documents folder and protect her files and settings with a password. You will be able to switch between users quickly without having to close your programs.
Steps
Once Windows loads, open the "Start" menu. Select "Control Panel" in the right column of the box that appears. Double-click "User Accounts," which has an icon of two people above it. Under "Pick a task…" select "Create a new account." Type the name you want the new account to have; this name will appear on the welcome screen and "Start" menu. Select which type of an account you prefer for the user (computer administrator or limited). When you have everything fixed the way you like it, click "Create Account." You can access the new account by clicking "Start," "Log Off," "Switch User," and the new account you created. You do not have to close your programs to switch users and users will only share programs, not personal files.
Account Types
When creating an account, you have to decide which type you want: computer administrator or limited. According to the Microsoft website, a computer administrator account can make system-wide changes, install software and access computer files that are not private. Computer administrators can create and delete accounts, change names, pictures, passwords and account types of other users' accounts and manage network passwords. There must be at least one computer administrator account on your computer at all times. Limited account users cannot change computer settings, delete important files, install hardware or software or change their account names or types. These users can access programs already installed on the laptop, change their account pictures, create, change or delete the passwords for their accounts, personalize the desktop settings and theme and view files they created in the laptop's "Shared Documents" folder.
Settings
Once you have added the new user account and logged on, you can personalize your own settings. You can change the appearance and themes (backgrounds, screen savers, computer themes, screen resolution, etc.) in the User Accounts window by clicking the "Appearance and Themes" tab on the left. You can create and change a password for the account by clicking "User Accounts" under "Pick a Control Panel Icon." There you can also change your picture for the account, as well as set up your account to use a .NET Passport.