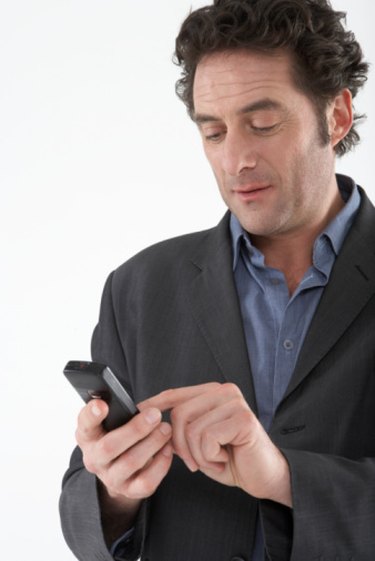 When your Tracfone rings, a setting determines how long it will ring before going to voicemail. This is somewhat different than a traditional answering machine, which typically has a setting based on the number of rings. This doesn't work reliably for cellphones, which can have various types of ring tones. You can adjust the amount of time a Tracfone will ring before going to voicemail or set it to ring a certain number of times.
Step 1
Press *#61# on the phone's keypad and press "Send."
Step 2
Write down the phone number that is displayed, because it may be different than your cellphone number. This screen should also display the number of seconds your phone is set to ring before going to voicemail. Press "Cancel" to return to the main screen.
Step 3
Press *61 followed by +1 and the 10-digit number from the previous step. Do not press "Send" yet.
Step 4
Press 11 followed by the number of seconds you want the phone to ring, such as 20 for a 20-second ring time.
Step 5
Press # to finish the sequence and press "Send." Your settings should now be changed. You can dial *#61# and press "Send" to check the settings.