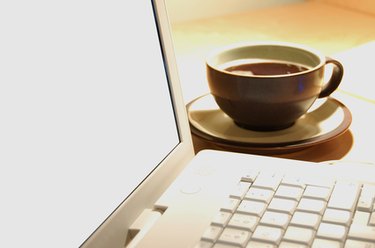 Microsoft Word for Mac includes many features that are similar to the PC version of the popular word-processing application. When creating any type of document you can add headers or footers. When you first type into the header at the beginning of the document, you must realize that the same header will appear on every page. However, you can create different headers by inserting a section break at the end of a page.
Step 1
Click on the "View" option from the top toolbar menu and then click on the "Header and Footer" option. Headers and footers will now be available within your document.
Step 2
Click on the "Close" button to return to your document. Click on the bottom of the page where you want to insert a section break in order to separate headers.
Step 3
Click on the "Insert" option and then scroll over the "Break" option. Click on the type of section break you want to insert.
Step 4
Change your section break at any time by clicking on the "Format" option and then the "Document" option. Click on the "Layout" tab and then choose the type of break you want from the "Section start" pop-up.
Step 5
Click on the "View" option and then click on the "Header and Footer" option again to bring up the "Formatting" menu for headers and footers. Click on the "Switch Between Header and Footer" icon to go to either the header or footer in the document.
Step 6
Type within the separate headers on each page to create your different headers. Continue to create more page breaks to make additional unique headers.