Computers that are connected to the Internet are vulnerable to unauthorized remote access sessions. A remote access session allows another party to control your computer's actions and read your files. Any sensitive information you store on your hard drive or submit to a website can be stolen. Fortunately, there are several ways to detect and shut down a remote access session on your computer.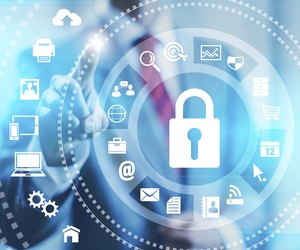 credit: koo_mikko/iStock/Getty Images
Step
Watch your computer for indications that it is being controlled by a third-party, such as your mouse pointer moving on its own or random keystrokes appearing on the screen. You may also notice the computer slowing down or freezing because the other party's actions are taking up all of its resources. Certain remote desktop programs will also cause the screen to freeze during a session.
Step
Press "Ctrl," "Alt" and "Delete" to open the Windows Task Manager. Look at the programs that are currently running, paying special attention to any items with titles relating to remote access, such as "GoToMyPC," "UltraVNC" or "LogMeIn". If you see any items you do not recognize, select them and choose "End Task" to close the program.
Step
Select the Task Manager's "Processes" tab and remove any unidentified processes that may be allowing remote access to your computer. Look at the "User Name" column for help in identifying a process. Some remote access programs disguise their operations under another name to make it less obvious that the host computer is being hijacked. Under normal circumstances, only your name, "System," "Local Service," and "Network Service" should be listed in this column.
Step
Click the "Start" button and select "Control Panel." Select "Windows Firewall" to open the firewall settings window. Windows 8 users can also click "Search," choose "Settings" and type "Firewall" into the search box. Open the "Exceptions" tab in Windows XP and Vista. If you have Windows 7 or 8, choose the "Allow a Program to Communicate Through Windows Firewall" option. You will see a list of programs that are opening ports on your firewall. Click the checkbox next to any unauthorized items to disable firewall access. Close the firewall settings window and reboot your computer to completely disconnect any other parties.