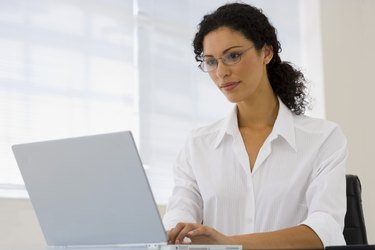 The Remote Desktop Connection software is installed by default on computers running the Windows XP Professional, Windows Vista and Windows 7 operating systems. Although this program provides remote access to other computers on a network or over the Internet, you may wish to remove the program from your computer for security reasons. This is a simple task to accomplish, so long as you have Administrative access to the computer.
Step 1
Click "Start" and then open the "Control Panel."
Step 2
Open "Add or Remove Programs" if you use Windows XP. If you use Vista or Windows 7, open "Programs and Features."
Step 3
Check "Show Updates" in Windows XP or click "View installed updates" in Vista/7.
Step 4
Click on the "KB925876" program in the program list and then click "Remove."
Step 5
Restart the computer once the Remote Desktop program finishes uninstalling. That should complete the process.