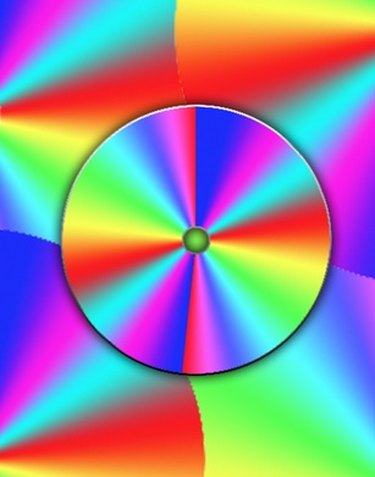 A recovery disc is a CD provided by a computer manufacturer that will assist the owner in reinstalling Windows and system device drivers in the event of a hard drive failure. If your original Toshiba recovery disc has been misplaced or damaged, it may be difficult to get a replacement disc except through the mail from Toshiba Product Support. There is a free download work around available, however, if waiting for delivery by mail is not convenient.
Find Model and Windows Data
Turn your Toshiba laptop over and note the model name and number of your unit on the manufacturer sticker. If the model number is followed by a dash and another number, note this carefully. Model number subdivisions can translate into significant equipment changes from model to model. Note the Windows version that came with your laptop. This version information will be printed on a Microsoft Certificate of Authenticity sticker.
Write down the Windows COA keycode originally registered to this laptop. This keycode, printed on the COA sticker, will be a string of six groupings of letter and number combinations separated by "-" marks. Write down this keycode.
Download the Drivers
Go to the Toshiba Support website and search for all the device drivers for your make and model. In most cases, you will be offered a menu of current device drivers for components featured on your laptop, and in some cases, you will be offered bonus software that came with your laptop when you first purchased it. Download all the device drivers related to your Windows operating system and store them on a flash drive or burn then to a CD. Store this flash drive or CD somewhere safe for future use.
Find a Windows Setup Disk
Find an original setup disk for the version of Windows you need. If your COA is for Windows Vista Home, you must find a Windows Vista Home version setup disc. You can borrow a disc from a friend, or buy a used disc online. There is no source for a free download of Windows. Even though you use a friend's setup disc, you will use your unique COA keycode to activate the Windows installation.
Reinstall Windows
Reinstall Windows using an authentic setup disc and your keycode. In some cases, Windows will locate and load drivers for your Toshiba laptop automatically, or at least provide substitute drivers until you can install the correct drivers.
Reinstall the Drivers
Use the flash drive or disk you burned to restore the device drivers to your Toshiba. It is a good idea to start with the Ethernet or wireless adapter so you can connect to the Internet to find more suitable drivers online and activate your copy of Windows. Work through all the driver install packages to restore drivers for Ethernet, wireless, BIOS, sound cards, video cards, optical drives, touchpad functions, keyboard controls and other devices.
Plan For The Future
Make an attempt to replace your recovery disc through Toshiba. Otherwise, consider creating a perfect copy or "ghost" copy of your restored operating system and device drivers for future use. Use an external hard drive for this creation, not a partition on your current hard drive.