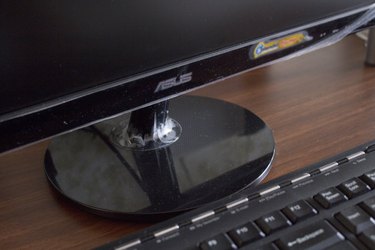 ASUS desktop computers come with a recovery disc that can restore the computer to its factory settings. The recovery disc formats the hard drive and then reinstalls the operating system, device drivers and original equipment manufacturer (OEM) software.
If a virus has infected the computer, if critical system errors occur when booting Windows, or if you intend to sell the computer to someone else, restoring the computer to its factory state is often the best option.
Step 1
Insert the Asus Recovery DVD into the DVD drive. Turn on the ASUS desktop, or restart the PC.
Step 2
Press "F8" at startup to open the boot menu. If Windows 7 begins to load before you can press "F8," restart the PC and try again.
Step 3
Use the directional pad to select "CDROM." Press "Enter" to boot from the disc.
Step 4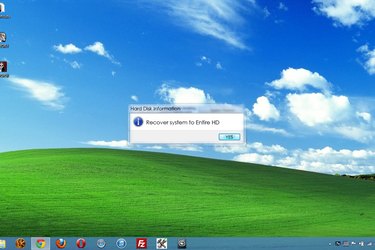 Select "Recover System to Entire HD" on the "Hard Disk Information" screen. Click "Yes" to continue.
Step 5
Read the end user license agreement, and then check "I accept." Click "Next." Follow the on-screen instructions to perform a factory restore on the ASUS desktop.
Step 6
Click "OK" when the factory restoration is complete, and then remove the DVD from the disc drive.
Step 7
Boot in to Windows 7 to create a user account, and configure your date, time and regional settings.