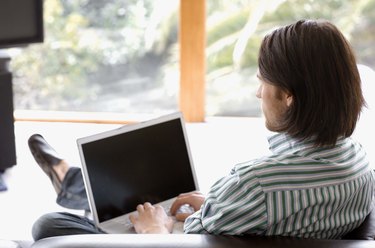 The Telus Wireless Gateway modem acts as a router, allowing the user to share files and folders across a network. The modem gives the user the ability to connect to a wireless Internet connection and set up the Gateway's properties. For the user to access the settings for the modem, the user must go to the Gateway's local web address and log in with the administrator user name and password. The user is then granted remote access to the router's configuration features.
Step 1
Click "Start" and then click the "Control Panel" link. Click the "Network and Internet" heading and then click "View network computers and devices" under the Network and Sharing Center section.
Step 2
Double-click the "Telus Internet Gateway Device" icon under the Other Devices section. The Router Management Console will display in your default browser's window.
Step 3
Type the user name and password that was set up when installing the modem. Click the "OK" button to log in to the Gateway devices configuration and settings utility.