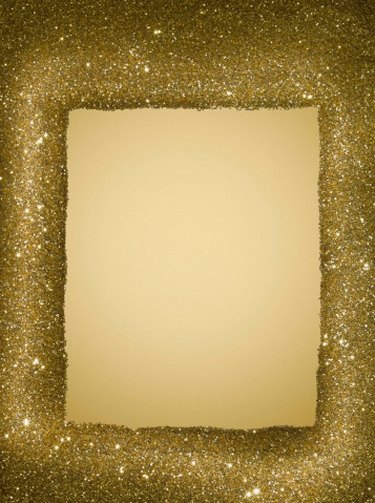 After you've created your art in Illustrator, you may wish to add a border around the art board to bring focus to the image and emphasizes the art. Adding a border as an afterthought is a simple process that doesn't require editing, altering or moving the art on the art board. The border you create can be simple or complex.
Step 1
Launch Illustrator. Create a new document from "File," then select "New." Locate the tool palette in your work space, or choose "Window" and scroll down to "Tools." Select the Rectangle tool in the palette, which is located on the right side of the palette, in the fourth pane from the top.
Step 2
Place the cursor on your document and note the cross hairs that appear. Drag the cross hairs in any direction to create a rectangle. To create a border that frames the art yet floats on the page, begin in the upper left corner of the document and drag to the bottom right corner of the document. For visual appeal and balance, make sure your border has equal white space on all sides of the page.
Step 3
Click on the Selection tool, indicated by the arrow icon in the top pane of the Tool palette. Highlight the rectangle. Double-click on the Stroke box at the bottom right of the tool bar.
Step 4
Change the color of the border when the "Color Picker" dialogue box opens, then click "OK." Change the design of the border by selecting "Window," then "Swatches," then choose your border style.
Step 5
Rotate the border or change the length or width of it by choosing the Selection tool again. Click and drag a white box in the corner of the border in the desired direction to change it.