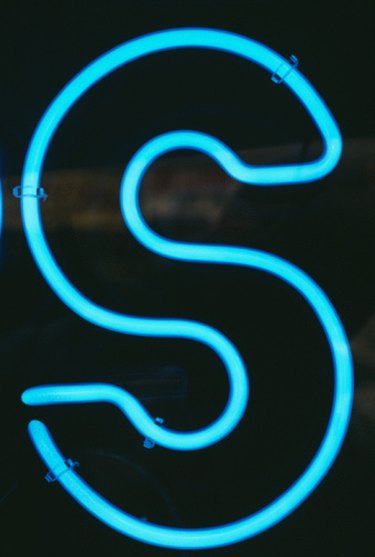 Adobe Illustrator objects may feature outlines, also known as strokes. Such stroke effects may surround organic or inorganic shapes and letters with a thin or wide band of color. Successful use of the stroke effect can make a word or design jump off the page, especially when accompanied by a drop-shadow. Unnecessary strokes, on the other hand, may make Adobe Illustrator objects and fonts appear clunky and amateurish. When your gut tells you that the appearance of a typeface or object will improve without the stroke effect, remove it to confirm that your instincts are right.
Step 1
Open the file that contains the stroked object or letters in Adobe Illustrator.
Step 2
Select the stroked item with the "Selection" tool.
Step 3
Move your mouse over to the "Stroke" box, which may be found in the "Tools" panel.
Step 4
Click the "Stroke" box to bring it in front of the "Fill" box.
Step 5
Press the "None" button, just beneath the "Stroke" box, in the "Tools" panel.