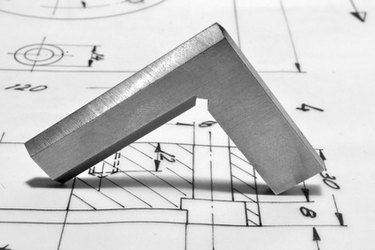 SolidWorks is a three-dimensional computer-aided design (CAD) program. CAD programs focus on making design easier and faster. You use SolidWorks to model an object by defining dimensions and relationships each part has. A coincident relationship, which tells SolidWorks that two points should always be touching, is a common and useful relationship in design. Coincident relationships can be used in both 2D sketch mode and 3D assembly mode to define your model.
In 2D Sketch Mode
Step 1
Select a line, point, center line or temporary axis with the left mouse button.
Step 2
Hold the "Control" key and select the second line, point or temporary axis by left-clicking it. A properties box will appear on the left-hand side.
Step 3
Click the "Coincident" button in the Add Relations section of the properties box.
In 3D Assembly Mode
Step 1
Click the "Mate" assembly tool.
Step 2
Click the first point, edge or face that should be coincident.
Step 3
Click the second point, edge or face. The Standard Mates bar will pop up.
Step 4
Select "Coincident" in the Standard Mates bar.