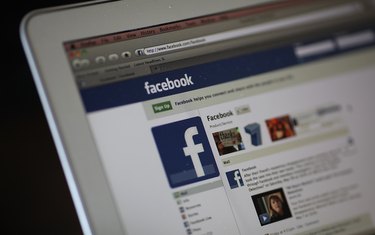 It's hard to waste hours on Facebook without a decent Friends list. After all, it's your friends who supply those food pictures, the fake news, the animal videos, and the memes that fill up this popular social media site. And seriously, that list also allows you to keep up with family and friends.
How to find friends
It's easy to track down friends through any page on Facebook. Just log into your account and use the search field at the top of any Facebook page. You can type in a name or email address. If someone else on your Friends list is friends with the person you're looking for, their name should appear near the top of the results. If not, you can click for additional search results and scan to see if faces or locations listed in someone's profile look familiar.
If you have a mutual friend, you can find people through that person's Friends list. For example, if you have several high-school friends on your Friends list, you may be able to find more through one of those people. Just click on their name, which will bring you to their personal Facebook page. Then, click Friends and scan through the list.
Once you find the friend you want, click on his or her name to display their Facebook page. There are two ways to add a friend from the top of this page, and both have the same effect.
You can click: "To see what he (or she) shares with friends, send him a friend request."

Alternately, you can click the button labeled: "Add Friend."

After that, just wait to see if the person accepts your request. Remember that your results may not be immediate. However, once that person accepts your request, you should receive a notification and maybe even an email about it if that option is enabled in your Facebook settings.
How to accept requests
When someone requests to be your Facebook friend, you'll get a notification in the top (or bottom, depending upon your device) menu bar. Once received, you have the option to accept, reject, or do nothing at all.
To check outstanding requests (as well as see who has requested you), click on the same Friend Requests icon from any Facebook page. A list of outstanding requests should drop down. Click "See All" to bring up all of those Friend Requests. That page also has an option to "View Sent Requests," so you can see who has yet to respond to you.
I need more friends!
A common way to find friends on Facebook is to mine your existing Friends list. Click on your name or profile picture from any Facebook page to bring up your personal page. Then, click Friends. This will bring up all of your Facebook friends. Pick one, whether it's a neighbor, high school friend, or family member. Then click on their Friends list and scroll through the options. Each person's name should have the option to friend them, unless they have set privacy settings to do otherwise.
Facebook also periodically makes friend suggestions. These often appear in your news feed or in the right-hand bar. You can also navigate over to you Friends list, click "Find Friends" in the upper right-hand corner, and peruse the selection listed below. Happy friending!