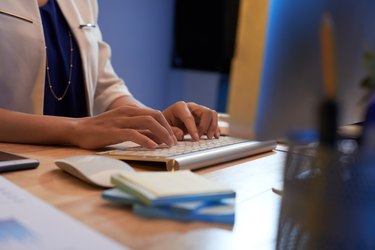 How to Add a Signature to an Email. One of the most overlooked features of many email applications is the option to add a signature to every email you send. Follow these steps to end your emails with a flair.
Add a Signature to Email in Microsoft Outlook
Step 1
Open Microsoft Outlook. This can be done from a shortcut on the desktop, from the Start menu or from the Quick Launch Bar if you've enabled it on the taskbar.
Step 2
Click the "Tools" menu on the menu bar.
Step 4
Click on the "General" tab.
Step 5
Click the "Email Options" link.
Step 6
Click the "Email Signatures" tab.
Step 7
Enter the title of the signature in the title box. The title of the signature is important, especially if you plan on using more than one signature for your emails (one for personal emails, one for professional, one for fun, etc.).
Step 8
Fill in the body of the signature in the text field titled "Create your email signature." Here you can include plain text, as well as pictures, animated images (in the form of HTML links) and anything else that can be displayed in a HTML enabled email server.
Step 9
Click "Add" to finalize the signature.
Step 10
Click the "New" button to create another signature. You can simply repeat steps 7, 8 and 9 to complete the process. You may continue to add signatures until you are done.
Add a Signature Using Various Other Email Servers
Step 1
Access your email server, usually via the Internet. For example, if you wish to access Gmail you would type "www.gmail.com" and enter your account information.
Step 2
Click on the "Settings" or "Account Setup" link. It may also be titled something like "Account Settings."
Step 3
Enter your Signature in the appropriate field and enable signatures in your email account. For example, in Gmail you would simply enter the signature and press the "Context" button next to the text field.
Step 4
Select the "Apply" link to enable your signature.
Tip
Each email server has a different method of including a signature in your emails, so be sure to check the "Help" link for the system you are using in case you have to troubleshoot.
Warning
Be aware that adding Web sites or images to your signature can sometimes cause your email to appear as spam or as a malicious email containing viruses.