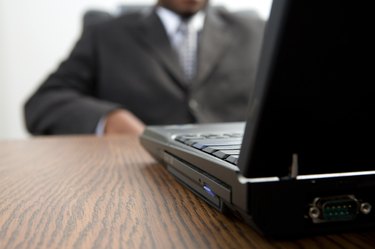 Laptops are notorious for needing to have different brightness or contrast settings adjusted. Unlike traditional desktop monitors, laptop screens are often much dimmer, or less bright. Standalone monitors have far more control on the monitor itself, whereas laptops that are integrated feature fewer adjustment options. Laptops generally do not have the ability to change the contrast of the screen; you can only change the brightness of the laptop screen on your HP Pavilion.
Step 1
Hold the "Fn" key on your keyboard. Locate the laptop key with a symbol that looks like a light bulb, which represents the brightness controls. There should be two brightness buttons next to each other, one with an upwards-facing arrow, and another with a downwards arrow.
Step 2
Press the upwards brightness control to increase the brightness. As you increase the brightness, you will notice that the black on screen will fade to grey, and all other colors will become whiter (as well as losing saturation).
Step 3
Press the downwards brightness control to decrease the brightness. Decreasing the brightness increases the blackness of the black colors. Decreasing the brightness also makes the brighter colors reduce in whiteness.