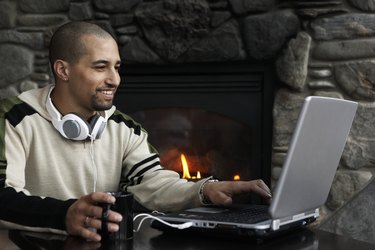 Adding a custom page border has always been an option in the previous Microsoft Word programs, and Word 2007 is no exception. Adding custom page borders is a similar process from Word 2003 with the exception of the new user interface Microsoft implemented in Word 2007. However, once you open the border dialogue box, you'll see a nearly identical set of border settings.
Step 1
Click on the "Page Layout" tab. This opens a new set of buttons and options associated with page layout, including the ability to add custom borders.
Step 2
Highlight the text that you would like to create a border for. If you are making a border for the entire page, skip this step.
Step 3
Click on "Page Borders" in the Ribbon above the document. This opens a new window where you can create a border.
Step 4
Click on the "Page Border" tab if you're adding a border to the entire page. Select the "Border" tab if you're adding a border to text.
Step 5
Click on the "Custom" option on the left side of the pane.
Step 6
Customize the border by clicking on a side of the border in the "Preview" section and selecting the "Style," "Color" and "Width" of the border. Repeat this step for each side to customize the border.
Step 7
Click "OK" when finished to close the border setup window and create the border.