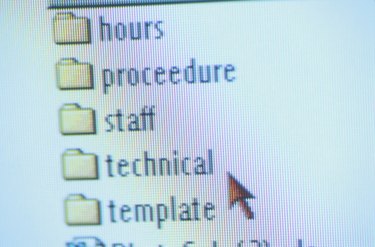 Microsoft Word comes with a variety of features that allow you to customize the look and flow of your documents. Using Microsoft Word's template feature, you can take any of your existing documents and apply a template to them to give them a standard appearance. Attaching templates to your documents in Microsoft Word 2010 is performed through the "Word Options" window and is a powerful way to give your document a new appearance in a matter of minutes.
Step 1
Open the document you want to apply a template to. Click the "File" tab on the Office Ribbon and press the "Options" button.
Step 2
Select the "Add-Ins" option from the navigation menu on the left side of the Options dialog.
Step 3
Click on the "Manage" drop-down list and choose "Templates" from the list of options. Press the "Go" button to open the Templates and Add-Ins Window.
Step 4
Press the "Attach" button to open the Template Attachment Dialog. Select the template you want to attach to your document and press "Open" to close the dialog window.
Step 5
When prompted, select "Automatically Update Styles" to change the styles of your document to match the styles of your template. Click "Ok" to close the Options window.