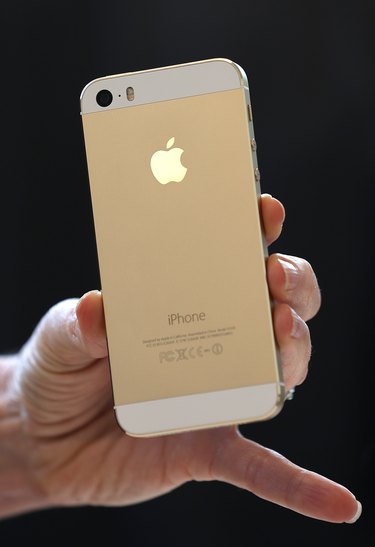 Apple has given you a remarkably responsive touch screen on your iPhone, but it can work against you in tight quarters. Unintentional taps and swipes in a pocket or purse often lead to bewildering, embarrassing, even annoying phone calls. To prevent them, render your iPhone nonresponsive before tucking it away.
Sleep/Wake Button
Before slipping your iPhone into a purse or pocket, press the "Sleep/Wake" button on its upper-right edge. When you release it, the screen turns black, indicating that the device is asleep. In that state, the touch screen isn't responsive to touch. This is your first line of defense against accidental nudges and pokes that may be inflicted on an iPhone in transport.
Assistive Touch
If your Sleep/Wake button is faulty or broken, you can still put your iPhone to sleep from the touch screen. First, enable a virtual button. Go to "Settings | General | Accessibility | Assistive Touch." Toggle the "Assistive Touch" switch to "On" to display a movable circle-within-a-square icon on your screen. Touch the icon, followed by "Device" and "Lock Screen." The iPhone slips into deep don't-bother-me sleep.
Passcode Lock
An iPhone Passcode Lock is your best defense against pocket dialing. If the iPhone is aroused from sleep with an inadvertent press of its Sleep/Wake or Home button, a password-protected lock screen continues to prevent its use. To set up passcode protection, tap "Settings" followed by "Touch ID & Passcode on an iPhone 5s -- or "Passcode" on other models -- and choose "Turn Passcode On." Then, enter your desired passcode twice.