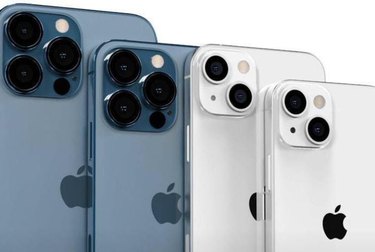 It feels like Apple deliberately set out to make our lives harder by giving every new iPhone a glass back. The company made the switch to glass with the iPhone 8 and never looked back. And as it turns out, if you never look at the back of your phone, you may have not even realized it's just as breakable as the front screen.
If you're planning on upgrading to the iPhone 13 (or if you have an iPhone model later than the 7), you might want to consider protecting it the same way you protect your screen — with a screen protector. Even though the iPhone 13 uses a glass-ceramics hybrid, which according to Apple, is "the biggest jump in durability ever on iPhone," it's still a good idea to protect your really, really ridiculously expensive phone.
The glass back actually does have a purpose — to enable wireless (Qi) charging capabilities. But since glass is, you know, breakable, it means you have one more thing to worry about when you (or your kids) drop your phone.
If you don't have AppleCare+, a shattered back could cost as much as $549 plus tax to repair. If you do have AppleCare+, you're still looking at upwards of $100. You'll also have to deal with taking your iPhone in for a repair, which could take several hours or even days, plus the repair will require a factory reset. So, do you ​need​ a back glass protector? No, but unless you want to deal with getting it fixed, it's highly recommended.