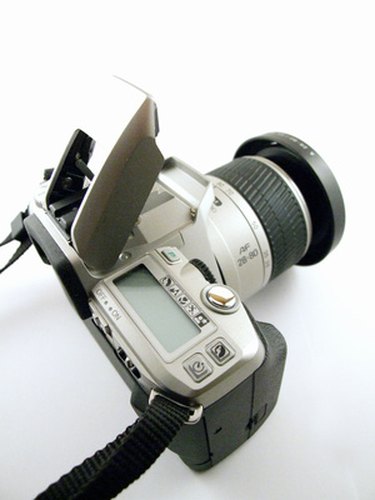 The last thing you need is to lose all the memories and photos stored in your iPhoto library due to a computer malfunction. Irreplaceable images deserve to be treated with a bit of care. A backup of the iPhoto library saved to an external hard drive is a good way to do that. An external copy ensures you still have your photos if your computer goes down. In addition, since the external drive is removable by definition, it can be stored in another locale for an extra level of safety.
Step 1
Plug in your external hard drive to your computer (if it is not already connected) by using the USB or Firewire port, whichever is applicable.
Step 2
Open iPhoto and click on "Photos" in the iPhoto sidebar.
Step 3
Choose "File" from the top menu and then "Export."
Step 4
Choose "File Export" from the pop-up menu, and from the "Kind" drop-down menu choose "Original." This will create exact copies of your images. You can check the number of items to be copied in the bottom of the pop-up window against the total in your library (shown at the bottom of the iPhoto window) to ensure your entire library is selected.
Step 5
Click "Export" at the bottom of the drop-down menu.
Step 6
Select your external hard drive from the sidebar of the new pop-up window that appears and click "OK" to create your backup. It may take a few minutes, depending on how large your library is.
Step 7
Quit iPhoto when you are through by pressing the "Command" key and "Q" simultaneously.