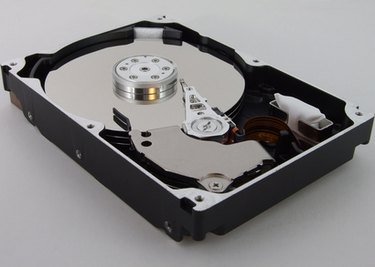 Although most people know that it's important to do, many do not bother backing up their computers. If their computer is ever lost, stolen or broken, they may not be able to recover their files. You can back up your computer and create a disk image that will allow you to restore your files in a few minutes if your hard drive is ever lost or damaged.
Step 1
Get disk imaging software. A few that you can consider are Acronis, Paragon and FarStone (see Resources below). As of 2010, these programs cost between $39.95 and $79.95.
Step 2
Download and install the program that you have chosen to use. You will need to have Windows XP, Vista or 7 for it to work. Once it's installed, reboot your computer.
Step 3
Go to the "Start Menu" and launch the application. Select the "Back Up" option and choose the drive that you wish to back up. To back up you entire computer drive, select "My Computer" and click "Next."
Step 4
Select the source of the backup. In most cases, this will be the "C" drive on your computer. Click "Next."
Step 5
Select where you wish to create the backup image. The easiest thing to do is to save the disk image to your desktop and then save it to a DVD-ROM or other portable storage device later. Select "Next" and it will begin creating your disk image. This will usually take about 20 to 30 minutes to complete depending on your drive size.