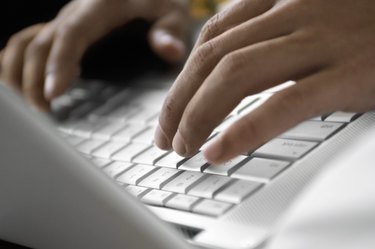 With preschool age children entering the realm of the Internet, it can be challenging to try to safeguard them from web content. With Microsoft Windows Parental Controls and Content Advisor for Internet Explorer your fears of your child venturing into inappropriate web content are eased. All that is required setting the Parental Controls to only allow your child access to one, predetermined web site.
Setting Internet Explorer
Step 1
Open Internet Explorer and allow it to completely load on your screen.
Step 2
Select "Internet Options" from the Internet Explorer Tools Menu. Select the "Content" tab, then select "Settings." Type in your Supervisor Password when prompted and select "OK." Content Advisor will load on your screen.
Step 3
Select the "Approved Sites" tab. Enter the URL (i.e., www.barbie.com) of the allowed web site in the text box under "Allow this Web site." Select "Always," then "OK." Exit Internet Explorer.
Setting Parental Controls
Step 1
Select "Control Panel" from the Start Menu. Select "Set up User Controls for any user" (If you haven't set up a User Account for your child select "Add or Remove User Accounts" and follow the on screen instructions). Select your child's user account.
Step 2
Select "On" located under "Parental Controls," then "Windows Vista Web Filter." Select the radio button that is located at the side of "Block some web sites or content."
Step 3
Select "Edit Allow and Block List." Enter the URL (i.e, www.barbie.com) into the text box provided. Select "Allow," then "OK."
Step 4
Select the check box next to "Allow only the web sites that are on the allowed list," then click "OK." Internet Explorer is set to always allow this website. With the Parental Controls set to only allow this one website, Internet Explorer will load a message to your child that he is not permitted to view any other websites.