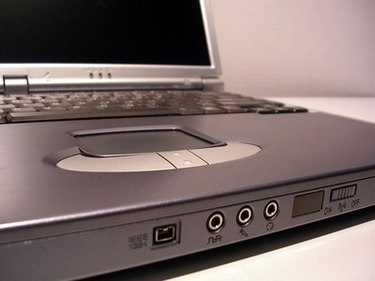 Blocking pop-up windows can simply be accomplished by using the standard Yahoo! Toolbar, which is a free toolbar features offered by the Yahoo! website. With the Yahoo! Toolbar feature can search on Yahoo! at any time, check your Yahoo! email, view the weather and control user settings. After installing the Yahoo! toolbar you must make sure that it appears in your Internet Explorer Web browser. You can then enable the pop-up blocker feature within the toolbar.
Step 1
Download the latest of version of the Yahoo! Toolbar from the Yahoo! website and install the toolbar on your computer.
Step 2
Open the Internet Explorer Web browser after you've installed the Yahoo! Toolbar. Click on the "View" option.
Step 3
Click on the "Toolbars" option and then click on the "Yahoo! Companion" option so that it's selected. The toolbar will then appear on your Internet Explorer web browser.
Step 4
Click on the "menu arrow" option from the Yahoo! Toolbar. Click on the "Enable Pop-Up Blocker" option to toggle the pop-up blocker from "On" or "Off."
Step 5
Click on the "pop-up blocker" icon in the Yahoo! Toolbar to turn the pop-up blocker on and off. The icon will appear all blue when it is turned off.