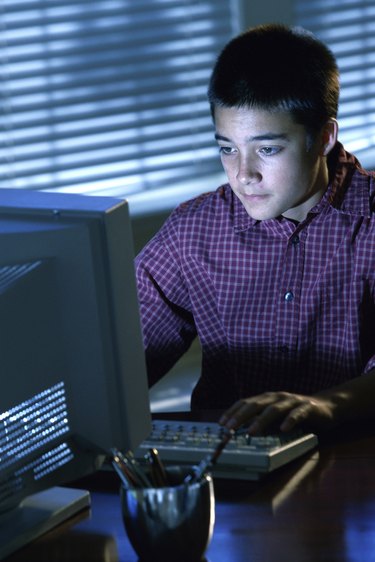 With growing concern over the effect of online content on office productivity or young viewers, a number of homes and offices are implementing plans to block certain websites. YouTube, although the site also contains a wealth of high-quality and useful content, is one site often singled out for blocking, due to potentially inappropriate content. While a number of Web browser add-ons and software solutions can be used to block sites, the simplest and most cost-effective way to block a website on a Windows 8 machine is to edit the host file.
Make Host Files Editable
Step 1
Log into Windows 8 as an administrator and launch the Start Screen.
Step 2
Type "Windows Defender" into the search field and click on the application icon.
Step 3
Click on the "Settings" tab on the right and select Excluded Files and Locations from the menu on the left.
Step 4
Click on the "Browse" button at the top and navigate to the C:\Windows\System32\Drivers\etc directory. If Windows is installed on a drive other than C:, find the directory on the drive where you installed Windows.
Step 5
Select the "hosts" file in the "Etc." folder and click on the "OK" button.
Step 6
Click on the "Add" button in the main Windows Defender screen to exclude the file from Windows Defender protection.
Step 7
Click on the "Save Changes" button and close Windows Defender.
Block YouTube
Step 1
Launch the Windows Start Screen and type "Notepad" into the search field.
Step 2
Right-click on the Notepad app and select "Run as Administrator" from the options on the bottom of the screen.
Step 3
Click on the "File" tab in Notepad and select Open.
Step 4
Navigate to and open the hosts file from the directory C:\Windows\System32\Drivers\etc.
Step 5
Scroll to the bottom of the document and type in "127.0.0.1 youtube.com" to block YouTube.
Step 6
Save the changes to the file and close Notepad.