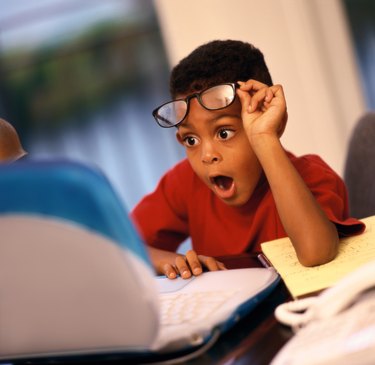 Google's Chrome browser has an extension named "Personal Blocklist." Users who install this extension can use it to prevent any website from appearing in their Google search results list. Many may find this ability useful when protecting children from inappropriate websites. Even though Google owns YouTube, an online video sharing site, you can still block it using the Personal Blocklist extension for Google Chrome.
Step 1
Launch Google Chrome, and navigate to the Chrome Store Web page that contains the "Personal Blocklist (By Google)" browser extension.
Step 2
Click the "Add to Chrome" button. The site adds the extension to your browser.
Step 3
Navigate to Google's homepage, and type "YouTube" in the "Search" box at the top of the page. Google returns a list of search results.
Step 4
Locate the search result named "YouTube – Broadcast Yourself." Click the link below that result named "Block YouTube.com." Chrome blocks YouTube. The YouTube results also disappear from the list of search results.