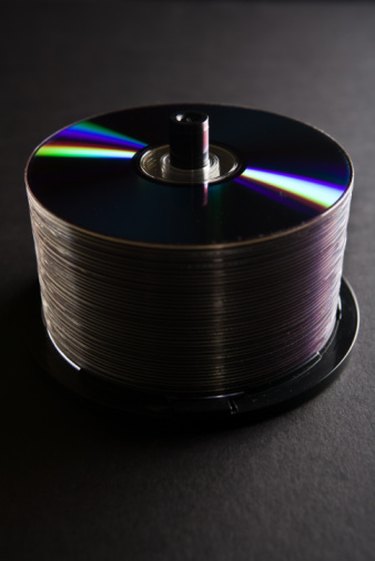 Linux Mint is a Linux project started in 2006 with the purpose of creating a powerful and easy-to use operating system that looks good and performs well. The second most popular Linux operating system of 2010, behind Ubuntu Linux, Linux Mint has a large community base and an excellent user support system. If you want to try Linux Mint, you can download and burn the operating system to a CD and run Linux Mint without installing it on your computer by booting it from the disc.
Step 1
Download the latest version of Linux Mint from the Linux Mint website. The ".iso" file you download is a CD image that you will burn to a blank CD.
Step 2
Insert a blank CD into your CD/DVD burner. Run your CD burning software.
Step 3
Burn the ".iso" image to the CD. Use your CD burning software to decompress the ".iso" file and burn the image to the CD.
Step 4
Restart your computer when the CD finished burning. Keep the CD in the CD/DVD drive.
Step 5
Press the BIOS access key to enter BIOS setup when the startup screen appears. Look for a line reading "Setup:" or "Press KEY to enter Setup" indicating which key to press.
Step 6
Select "Advanced BIOS settings" or "Boot Options" from the BIOS menu. Look for an entry marked "Boot Order" or "Boot Devices." Select your CD/DVD drive as the primary boot device, save the BIOS settings, and exit the setup screen.
Step 7
When the Linux Mint boot menu appears, choose "Start Linux Mint" to boot Linux Mint from the CD. Linux Mint will run from the CD and will not be installed on your computer.
Things You'll Need
Linux Mint .iso file

Blank CD-R disk

CD burning software

Internet connection
Tip
If your computer's startup screen does not indicate which key to push, the following keys are commonly used to access the BIOS: "Delete," "F12," "F10," "F2," and "Esc." "Tab" may also work on older systems.
Consult the product documentation of your CD burning software if you have never used an ".iso" file to create a CD.